14-year-old being held following homicide of 6-year-old
[ad_1]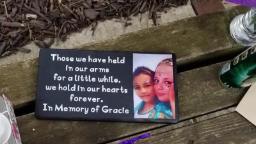 COUNTRY C. Joseph, Ind. – Homicide Unit of the St. Joseph County provided an update to the investigation of the death of 6 years, Grace Ross.
But the cause of death autopsy found death as asphyxiation, and for homicide.
A 14-year-old suspect in court on Monday for a detention hearing. Are detained in the court of the juvenile and ordered.
He will be in juvenile court again on March 22.
A preliminary investigation has been there will not be authorized by Joseph County Prosecutor's office. An intake officer in the preliminary investigation of the juvenile fame and fortune is in charge.
The law allows only state to file a request for a preliminary inquiry after he filed alleging delinquency. Sinner is called the petition an offer adult crime has been committed.
On Friday around 6:30 pm, 6 years of grace was reported missing Cicero, New Carlisle Street end.
About 2 hours later Ross was found dead in a wooded area near the end.
CMHU is called into question.
A 14-year-old suspect was taken into custody; But the teen's name was not released.
Ross' funeral is planned for Friday, from 4-8 pm at the house of S. Cicero. Now the funeral will be held Saturday at 11 am


[ad_2]