15 Tasty Halloween Treats To Make For Your "Snoop And Martha's Very Tasty Halloween" Watch Party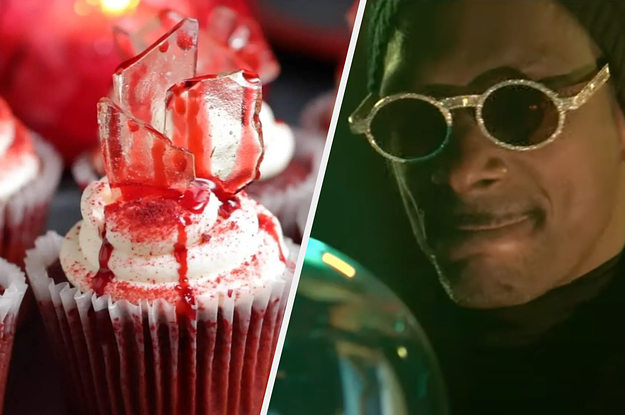 Get ready for life-size chocolate spiders, sweet zombies, and more.
Looking for something tasty to broadcast this spooky season? Martha Stewart and Snoop Dogg have you covered with a fun TV gift. The iconic duo hosts Snoop and Martha's very tasty Halloween alongside Tasty's Alvin Zhou, which will premiere on Thursday, October 21 at Peacock.
If you're as excited as I am, you're already searching the internet for gluttonous and sweet treats for the premiere. Here are the best festive choices to make for your Snoop and Martha watch party.
1.
A "charbooterie" board
2.
Mummy Cookies
3.
Bloody Raspberry Rose Lava Cakes
Four.
A chocolate cake graveyard
5.
Extra Bloody Cupcakes
6.
Funny Halloween swamp monsters
7.
Classic worms and earth cake
8.
pumpkin cream cheese bars
9.
A skull-inspired caramel apple
10.
Jack O 'Lantern Chips and Sauce
eleven.
Creepy brownie bites
12.
Crispy vanilla treats with Halloween candy leftovers
13.
Halloween Layered Dip
14.
Halloween Bundt Cake
fifteen.
A Halloween party punch
For even more delicious recipes and meal ideas, download the award-winning Tasty app for iOS and Android!
BuzzFeed Daily
Stay up to date with the latest daily news with the BuzzFeed Daily newsletter!