Air Force Shares Several People 'Intended' To 'Hijack' Commercial Flight During Afghanistan Evacuations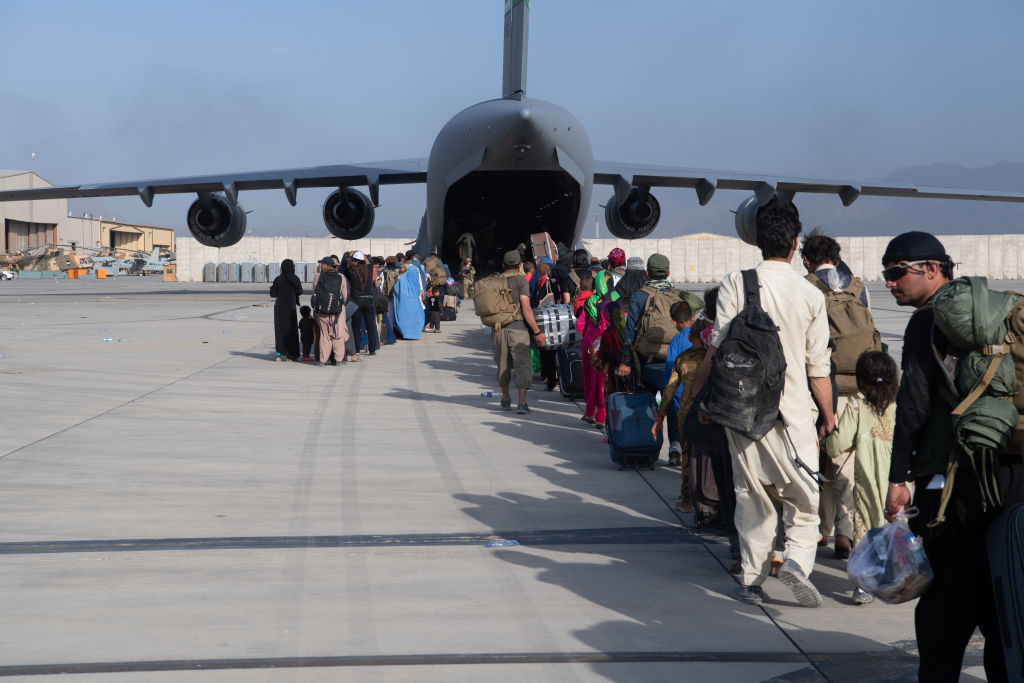 The U.S. Air Force has revealed that several people "intended" to hijack a commercial flight while the evacuation efforts in Afghanistan.
In a statement on Tuesday, the Air Force said, "On one occasion after they received an intel tip, five people boarded one of the commercial flights intended to hijack the aircraft."
Lt. said. Col. Brian Desautels, "Our team worked to clear them on the NATO ramp, move to the northern side away from the friendly forces, and then to the southern side where the situation unfolded."
The Air Force also handled the "24/7 news" of Hamid Karzai International Airport in Kabul, Afghanistan. The statement specifically mentioned that "the iconic video of a C-17 began amidst a crowd of desperate Afghans who resorted to handling the outside and tire chambers of the departing plane."
It continued, "Not caught on video and in less than a minute, the same HC-130J Combat King II rushed into a sliver of the rest of the path. With a few seconds left, they were in the air show just 10 feet in. above the crowd. "
Riot at the airport, and a video It went viral shows Afghans clinging to a U.S. Air Force plane when it takes off from Kabul. Many people are seen falling from the plane.
"I contacted the CFACC (Combined Forces Air Component Commander) and received permission to take off from the taxiway, if necessary," Desautels said. "The strategic message: we're going to have a path."
On Monday, a spokesman for the Air Force confirmed to the Washington Examiner that an investigation into the incident is still ongoing.
In addition, the statement said the attack was on Aug. 26 already killed 11 Marines, a Navy corpsman and a Soldier, as well as almost 170 civilians. Seventeen service members received care, and, on Oct. 6, a Marine was in "serious but stable condition."
Desautels said, "There were a lot of very badly hurt people… a lot of blood. The surgeons were tired. A lot of people died on the operating table."
President Joe Biden data defended the withdrawal from Afghanistan, saying, "The United States did what we did in Afghanistan, to capture the terrorists who attacked us on 9/11 and deliver justice to Osama Bin Laden and to undermine the terrorist threat to avoid becoming a base from which attacks against the United States could continue. "
He added, "We achieved those goals. That's why we went. We didn't go to Afghanistan to build the country, and it is the right and responsibility of the Afghan people to alone decide their future and how they want. run their country. "
We are committed to truth and accuracy in all of our journalism. Read our editorial standards.