Biden approaches critical cyber roles as the administration is put to the test by attacks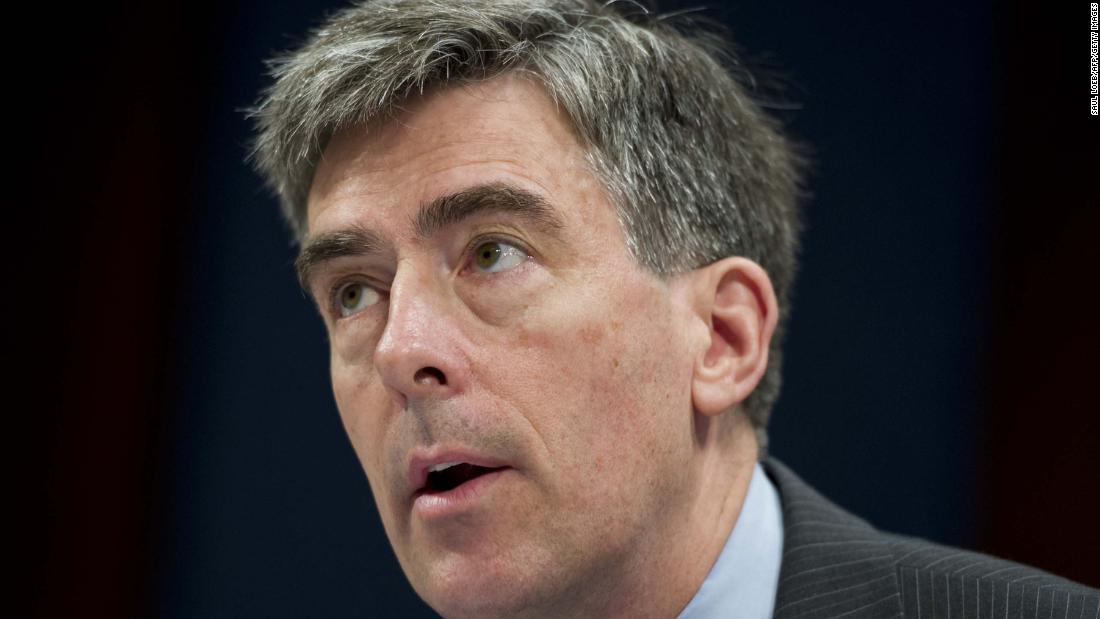 Chris Inglis is the candidate for the newly created role of national cyber director and Jen Easterly has been appointed to head the cyber agency of the Department of Homeland Security, the Agency for Cyber ​​Security and Infrastructure. Together with Deputy National Security Adviser Anne Neuberger, the trio will lead the country's cybersecurity and security efforts. Inglis and Easterly will have a joint confirmation hearing before the Senate National Security Committee, alongside Robin Carnahan, Biden's election to lead the General Services Administration.
Inglis told lawmakers that the ransomware threat "will not stop by itself."
"It's not a fire going through the meadow that, once the fuel is consumed, just stops, and we can just wait for that moment. We have to stop there and there are a number of activities that we have to do," he said English to lawmakers during their confirmation hearing.
Related nations must remove the "sanctuary and bring about consequences for those who put us at risk," he said.
During their joint hearing, Easterly said, that ransomware and cyberattacks are "in a place where nation states and actors from non-nation states" are taking advantage of cyberspace largely with impunity. "
Easterly also expressed support for the mandatory private sector to report to the government on cyber incidents during its confirmation hearing on Thursday.
"I don't have any general sense. But it seems to me that voluntary rules are probably not doing the job," he said.
Last month, in response to the attack on Colonial, the Department of Homeland Security ordered critical pipe operators to comply with various cybersecurity measures, including reporting cybersecurity incidents to the department within 12 hours.
"I think it's important that if there's a major cyber incident, critical infrastructure companies need to notify the federal government, particularly CISA," he said.
Both Easterly and Inglis are well regarded by public and private industry officials and have a deep cybersecurity background; along with Neuberger, all three are veterans of the National Security Agency.
While there is widespread praise for appointing such skilled veterans to senior and new cyber sites, it has raised concerns about possible turf battles, as numerous agencies are jockeys for funding and leadership in cybersecurity.
"This will have to be resolved when everyone is in place," said Chris Painter, who has held numerous government cyber positions and co-chaired a report recently released by the Raskomware Task Force, with support from the White House.
"They tried to define the lanes, but all of these people have a national security record. They all come from the same NSA pedigree. Chris (Inglis) was Anne's (Neuberger) mentor and that will work well. How will all these possible work? lawn battles work, who the hell knows ".
"Even though it works," Painter added, "the United States will have a crew with a lot of experience and talent."
During his confirmation hearing, the committee's Republican, Sen. Rob Portman of Ohio, noted the potential for overlap between various administrative positions: the national cyber director, the director of CISA, the deputy national security adviser, and the head of information security in the Office of Management and Budget.
These positions "not only have roles in cybersecurity, but also coordinate roles in cybersecurity. I am concerned about overlap. I am concerned about duplication leading to lack of accountability," he said.
Pressed by committee chairman Gary Peters, a Democrat from Michigan, on how they would differentiate their roles, Inglis said the position of national cyber director is primarily aimed at creating coherence and unity across the federal government.
Easterly said he sees CISA as the "quarterback" responsible for protecting and defending networks of federal civilian governments, leading the asset response to major cyber incidents, and sharing information with federal, state, local, and private sector partners. .
He later added that cybernetics is a "team sport," saying the agency has a "specific operational mission" to manage and mitigate the risk of critical digital and physical infrastructure, working with partners.
Whoever emerges from the power game will face pre-existing bureaucratic realities: Neuberger's position on the National Security Council means he coordinates the interagency cyber process and can entrust responsibilities to the military and intelligence community.
The position of national cyber director, essentially a cyber tsar, will drive politics and report directly to the president. The position was created as part of a giant defense bill that Congress passed earlier this year before the Biden administration took office. The new role was born out of a recommendation from the Cyberspace Solarium Commission: a group of legislators and external experts established to develop a consensus on U.S. defense against cyberattacks.
Meanwhile, CISA has been headed as actors by career official Brandon Wales since he was former director Chris Krebs
fired in the last months of the Trump administration
for backtracking on then-President Donald Trump and the lies of his supporters about electoral security. CISA defines itself as the "nation's risk advisor" for the country's cybersecurity and infrastructure and is the lead agency responsible for protecting federal civilian networks.
If confirmed, Easterly, who previously served as an NSA counter-terrorism deputy, would be only the second presidential-appointed director of the young cybersecurity agency.
Easterly's ratings are "far superior to those required by law. His background is incredible," according to prepared statements from Wisconsin Republican Rep. Mike Gallagher, who introduced Pasqual in the audience.
CISA, which came to fruition during the Trump administration from a former DHS agency, had to develop its role, alongside more established agencies such as the NSA, FBI and others.
Senator Angus King, a Maine independent who discusses with Democrats, co-chairs the Cyberspace Solarium Commission with Gallagher. King introduced Inglis and described him as a "quiet but persuasive" leadership style.
Inglis collaborated with the co-chairs of the commission, where he played a role in drafting the recommendation for the national cyber director, the post he is about to fill.
"We've all been in meetings where there's one person when they start talking, you lean in and you say,' now what they're going to say, because that's going to be important. 'That's Chris Inglis," King said.
This story was updated on Thursday with additional news.
.