Fact check: Biden wrong on three statistics he cited in ABC interview
[ad_1]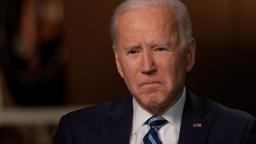 Biden was generally factual in the interview, much of which aired Wednesday. But he was wrong in three statistical claims.
The context around two of these inaccurate claims suggests that they may have been slips rather than intentional lies. And in the third statement, referring to the story of the Senate filibuster, Biden explicitly told Stephanopoulos that he did not believe the figures he used were correct.
Still, it is our job to correct the record when the president is wrong. Here is a review of the three inaccurate statements and two other statements Biden made in the interview.
Biden, announcing the tax benefits of the $ 1.9 trillion US rescue plan pandemic relief law he signed last week, said: "60% of all these tax breaks go , all these tax credits go to the lower 60% of the population ".
"He got the first half of the sentence right and underestimated it. But he got the second half of the sentence wrong," Gleckman said.
Obama-era assistance to Central America
The story of the filibuster
Trump's tax cuts
Biden said about Republican opposition to his Covid relief plan: "They don't like it because, in fact, their idea of ​​a tax cut is to give Trump the tax cut, where 83% went to the top 1% of people in America. "
Facts first: This needs context. While it's generally fair to say that the wealthiest Americans were the biggest beneficiaries of Trump's 2017 tax cuts, the "83%" figure is a projection of what could happen in certain circumstances on 2027, not about what has already happened.
Survey on the American rescue plan
Speaking of the American Rescue Plan, Biden boasted that "there are 78% of people who support this program, 52% of Republicans." He conceded that there could be some voting error, saying, "Suppose 15% is disabled."
.

[ad_2]