Lunar Client is an all-in-one PvP optimized client for many versions Minecraft. It is designed to give players a better experience while playing Minecraft multiplayer servers. However, since the client is unofficial for the creators of Minecraft (Mojang AB), Lunar needs to be downloaded and installed manually.
Becoming one of the most popular unofficial Minecraft clients lately, and represented by many prominent YouTubers, a growing number of players are looking at how to download, install and use Lunar.
---
Download and install Lunar Client for Minecraft
Step 1
The first step in installing the Lunar Client is navigation this link and select the download option below any operating system used.
After clicking the download button, the Lunar Client installation application should start the download. And once the app finishes downloading, it needs to be opened.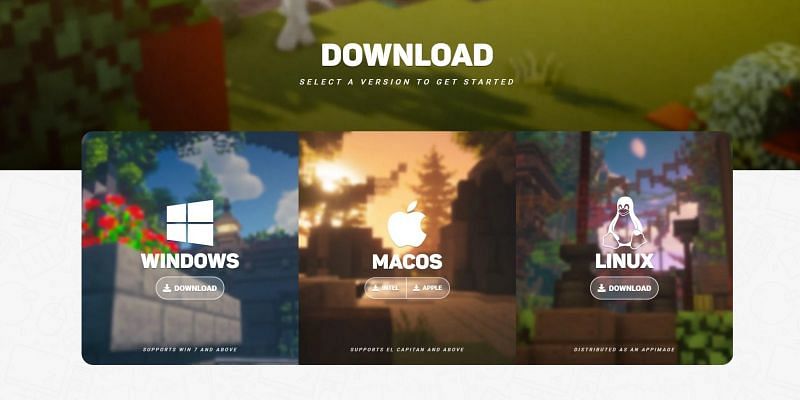 Step 2
After opening the Lunar client installation application, players will receive a license agreement to be accepted. Once accepted, the client installation program should automatically take care of the rest of the installation process.
Pictured below is a page that players will see when they first open the app. In this particular case, Windows OS is used.
---
How to use Lunar Client in Minecraft?
Before launching Minecraft, players should configure client settings to ensure the best possible experience. To do just that, you can follow the simple guide below:
Step 1
First, go to the launcher settings section, as shown in the image below.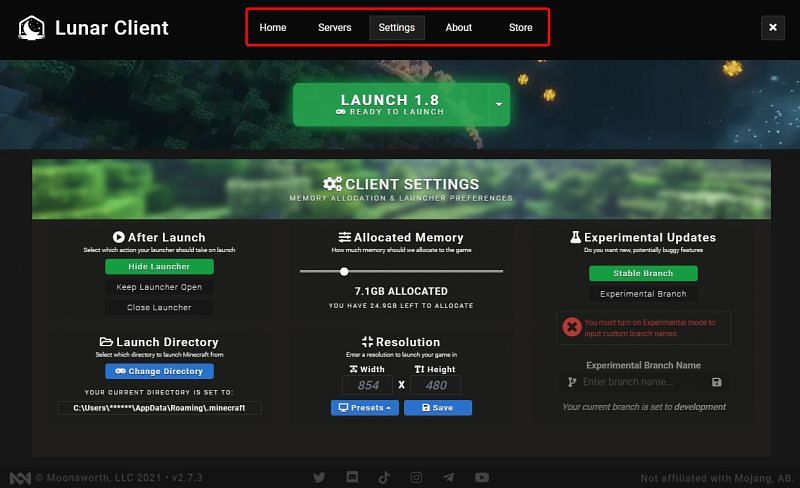 Players must ensure that enough RAM is allocated (generally allocate ⅓ available RAM machines). For most users, this is all they will need to change.
Step 2
After this change is made, players must now click the arrow next to the green launch button to select the version to run. Lunar Client currently supports Minecraft versions 1.7, 1.8, 1.12, 1.15, 1.16 and 1.17.
Step 3
Once the desired version has been selected as their preferred version, players must now click the start button. On first run, the client will download some necessary files so that it can take longer than usual.
Step 4
When this is done, Minecraft should start and the player will see the Lunar Client menu as shown below.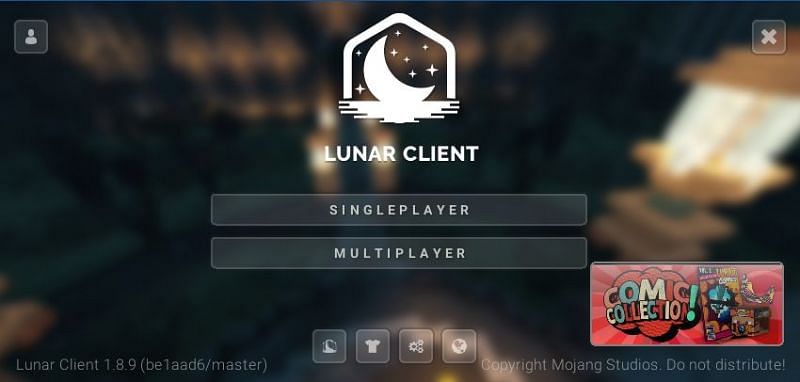 Players can now customize the installed client modes by accessing the menu with the Lunar logo button at the bottom. These modes mostly contain improvements related to PvP and FPS, which come in handy during gaming Minecraft PvP servers.
Everything else, except these little mods, remains unchanged and is the same as Minecraft made of vanilla. Which means players don't have to worry about potential compatibility issues.
---
---
We started on purpose YouTube channel Sportskeeda Minecraft!! Please check!