Opinion: The Pope's openness to LGBTQ Catholics hits a wall
[ad_1]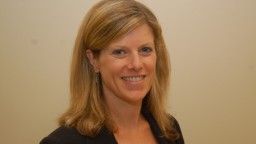 He
Vatican news
Monday morning was painful and discouraging for LGBTQ Catholics, their families, and those who love and support them. The continued use of "sin" and "objectively ordered" or "messy" language when referring to LGBTQ Catholics was especially harsh and cruel.
Maybe the church should take advice from parents around the world, "If you can't say anything nice, you better say nothing."
In the United States, where 61% of Catholics
approve
of gay marriage, according to the Pew Research Center, LGBTQ Catholic groups reacted with disappointment and anger, if not surprise. Ministry of New Ways
he called
the decision "was powerless" and noted that "God has already blessed these unions."
The Vatican directive, according to which people with "homosexual inclinations" can be blessed, but only if they agree not to have sex, does not cut it with most US Catholics.
The sentence, published on March 15, technically an answer to a question posed to the Congregation for the Doctrine of the Faith, the Vatican's Orthodox office, was approved by Pope Francis.
Yes, yes and yes. All this is part of the most pastoral style of Pope Francis. During the eight years of his papacy, Francis has spoken and modeled more openness to LGBTQ people than his predecessors. It sends signals and makes baby steps.
But when it comes to changing the teaching of the church. Not so much.
This can be confusing and provoke a sense of whipping, as everyday Catholics go from celebrating positive words about civil unions one day to lamenting the repression of another's blessings.
Most U.S. Catholics don't either. While the steps of Pope Francis' baby are appreciated, it's time to take some giant steps. I have my fervent hope that the church will not only one day bless same-sex couples, but will recognize the sacramentality of their marriages. The pope has the power to do so; he is the pope, after all.
.

[ad_2]