There's A Disney= "Beauty And The Beast" Prequel Coming And It's All About Gaston And LeFou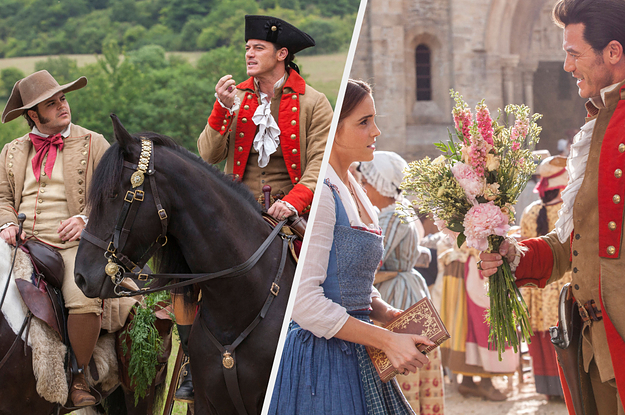 Beauty and the Beast fans have something exciting on the horizon to look forward to.
A new music series is officially coming to Disney + and will focus on our favorite unlikely duo, Gaston and LeFou.
Luke Evans and Josh Gad will reprise their iconic roles, as the story is a prequel to the 2017 live-action film.
Josh will also take on the role of writer and executive producer along with Once upon a time creators Edward Kitsis and Adam Horowitz.
Fans will meet a new character named Tilly, who is LeFou's stepsister and will be played by newcomer Briana Middleton.
Disney Branded Television President Gary Marsh gave fans a sneak peek of what's to come. "For anyone who has ever wondered how a brute like Gaston and a fool like LeFou could have become friends and partners, or how a mystical sorceress came to cast that fateful spell on the prince turned beast, this series will finally provide those answers. … and provoke a new set of questions, "he said saying.
While production won't start until spring 2022, I can tell you that I'm already beyond excited for this one because, honestly, there is no one quite like Gaston.
Are you excited for the next prequel? Let us know in the comments!
TV and movies
Get all the best moments from pop culture and entertainment delivered to your inbox.