This Ooni Pizza Oven Is A Game-Changer For Gatherings — And It's On Sale For Black Friday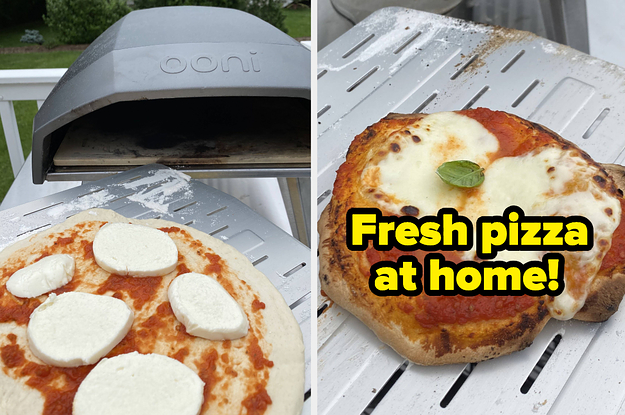 We buy the Modular Table in Medium ($ 199), 12 ″ perforated pizza peel ($ 59.99), Pizza Turning Peel (currently out of stock, but usually $ 59.99), the pizza cutter wheel ($ 19.99) and the Koda 12 carrying case ($ 39.99).
When we first got the Ooni, we only planned to buy the table and cover. However, after using it for a while, we quickly discovered that Ooni's tools were what we needed. Flipping the pizza with a pair of tongs was practically impossible, each peel we tested was too large, and each pizza cutter did not seem to cut properly. All of these problems were instantly solved when we started using Ooni's tools.
In addition to making our lives ~ much ~ easier, the tools are pre-made to be used specifically for the machine. They're the perfect size, easy to clean, and they work amazingly well. We also love how the table has wheels (for easy portability) and attached hooks for hanging tools. Also, if we ever had to carry the pizza oven somewhere (to a park, campground, etc.), the attached handles would make it easy to transport.