A Handy Beginners' Guide to Overlanding & Airing Down Off-Road Tires
Overlanding can pose a pretty big challenge to those who are just starting out. Many beginners spend a lot of money on a range of equipment including winches and lockers. Sometimes, they even replace the original suspension, and that is a big investment.
If you are using off road wheels for longer journeys, there is a much simpler way to ensure that your tires retain the same levels of traction throughout. This is also a method that hardly costs anything at all!
It's simply airing out the Fuel Wheels and tires (or any other brand for that matter) to an acceptable level. In essence, you are releasing a bit of air from the tubes in a strategic manner that will not compromise the vehicle's overall safety but will help you in overlanding easily.
If you are a newbie in the closed ecosystem of overlanding enthusiasts trying to get a better idea of how to increase the thrill and the adventure to the maximum by pushing your 4-WD vehicle with Fuel rims and tires, this post is for you!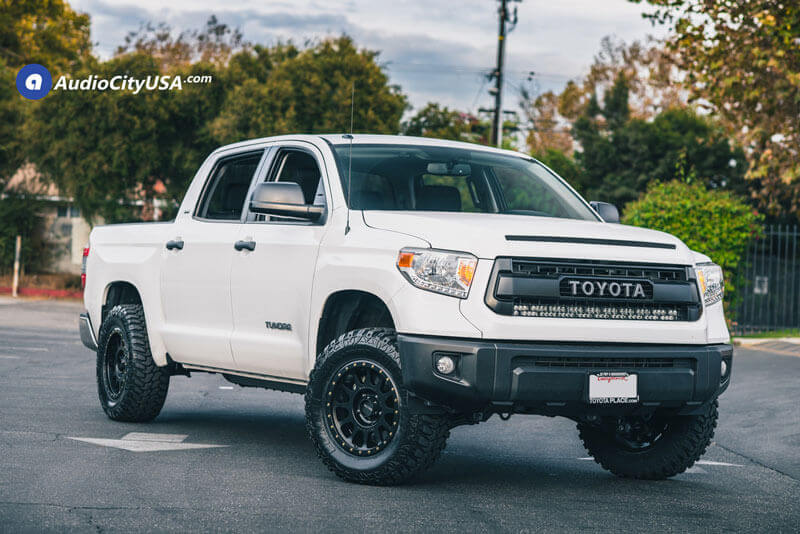 Overlanding simplified
Overlanding has often been called a type of 'backpacking but with a vehicle'.
This simple yet succinct definition separates it from off-roading in several aspects. Unlike off-roading where the emphasis is on driving on extreme surfaces (one reason why you require fantastic off-road wheels to begin with), overlanding is more about the journey.
You require GPS, enough food supplies, beverages and water, and plenty of extra fuel to cover great distances. Your vehicle is your home on the road.
The types of vehicles you will need remain the same. Powerful SUVs or pick-up trucks, there is a wide range of options. Whether you are going off-roading or overlanding, the most commonly used cars include the Jeep, Land Cruisers, and even the old favorites: Ford F-150s or 250s!
How to air down tires for overlanding
Since you will be moving at reasonably high speeds, airing down assumes greater significance. The main reasons why you must consider airing down your Fuel rims and tires are:
To increase off-road traction. It will surely exceed your expectations and will provide you with better control of the vehicle.
To reduce the chances of excessive wear of tires over long journeys. Proper airing out also prevents damage to the tires.
To ensure that the ride is enjoyable so that the entire affair doesn't seem like a chore.
Now that you have a context, let's take a look at the process of airing down your favorite set of Fuel Wheels or any other brand you prefer.
The relatively cheap but slow method
This is the oldest method and involves the use of manual tire gauges.
All you have to do is press down on the valve core sticking out of the off-road wheels using the handheld gauge. These gauges are pretty sensitive; they measure the exact amount of compressed air that has been dissipated.
Once you have deflated the tires enough, remove the gauge and seal the valve. A very simple but effective method.
That said, there are 2 major drawbacks. One, it takes a lot of time for each tire. Two, since this process uses an analog gauge, you can only work on one unit at a time.
But make no mistake: the method actually works if you know a bit more about the air pressure aspects of such high-end tires. If you're unsure, consult professionals at reputed automotive retail outlets like AudioCity USA of California.
They can easily guide you in these technical aspects.
The faster and semi-automatic method
Use the well-known "ARB E-Z Deflator" tool to increase the speed of airing out and save time in the process.
This device is one of the best-reviewed ones when it comes to semi-automatic deflators.
If you are using off-road Fuel rims and tires, affix the E-Z Deflator to the valve core. Keep in mind that the valve core is the mechanism that prevents catastrophic loss of pressurized air and ensures that the tires' inflation levels are maintained properly.
Thankfully, the deflator covers the valve core completely, preventing sudden pressure loss. It also keeps the valve core safe and free from damage. Inside each unit is a pressure gauge like the ones we discussed in the previous method.
Once airing down is complete, remove the deflator and you are good to go!
The only problem is that you still have to deflate each tire one at a time.
The expensive and fully automatic method
Professionals recommend that you purchase automatic tire deflators especially since you are just starting off overlanding. While the device is more expensive than the other options, the results are beyond reproach and they work very efficiently with minimal human interference.
Try out the models manufactured by Staun. Slide the auto-deflator inside the valve stem, type in the target air pressure, and the rest is automated. When the desired air pressure is reached, the deflator stops immediately.
This is truly a fool-proof method for overlanding using Fuel rims and tires.
Wrapping up
There are 2 points you should never forget. The first one is to be vigilant when letting air out manually; else, you might have a flat tire. The second one is to always use high-quality branded tires and off-road wheels for the best results.
That's about it!