E-Wallet Development Companies: How They are Disrupting Financial Technology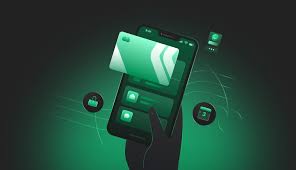 The e-wallet has been a popular payment option for decades. The idea of an electronic wallet is to store money and other assets in an online account that can be used to make payments or withdraw cash at any time.
The advantages of using the e-wallet are that they are convenient, inexpensive, and secure. However, the downside is that they can be hacked and stolen. With the recent advancement in technology, there have been many new developments in this field.
In recent years, there has been a significant shift towards digital wallets because they offer convenience and security benefits without the risks of traditional financial technology such as credit cards or bank accounts.
What is an E-Wallet Development Company?
An e-wallet development company is a company that specializes in creating, managing, and maintaining digital wallets for cryptocurrencies. An e-wallet development company has a wide range of responsibilities. They are responsible for providing the best possible customer experience as well as making sure that the security of their digital wallet is top notch.
Ewallet companies work with different types of cryptocurrencies such as Bitcoin and Ethereum. They have to make sure that they have the latest security protocols in place so that they can guarantee the safety of their clients' assets and information.
How E-Wallet Development Tools can Help
E-wallets have been around since the early 2000s, but it was only in recent years that they have become more popular. They are also a good alternative to traditional banking services because they offer convenience and security.
The development of e-wallet tools has been greatly accelerated by the developments in blockchain technology. The use of these tools is not limited to just crypto wallets; they can be used for any type of e-commerce transactions and digital payments.
E-wallet development tools are gaining popularity because they can help developers create a personal or company wallet with ease, which means that users can send money to friends and family easily and buy things online without having to worry about their personal information being stolen or their identity being compromised during checkout.
E-Wallet Development Companies Are Revolutionizing Financial Services Today
With the e-wallet development companies, the traditional financial services are being revolutionized. These companies have made it possible for people to use their mobile devices to store and manage their money in a convenient way.
E-wallet development companies are also taking advantage of the latest technologies that enable them to provide better service to their customers. This is why they are able to offer a wide range of services including cryptocurrency wallets, payment processing and more.
The future of financial services is looking promising with these e-wallet development companies at the helm.
What are the Best E-Wallet Development Companies in the Market?
There are many e-wallet development companies in the market. But, not all of them can provide the best services to their clients and some of them may be a scam.
The best e-wallet development companies have an experienced team of developers and designers who can deliver the best quality products to their clients. They also provide excellent customer support services that are available 24/7.